Are you preparing to build endurance for a cross-country skiing adventure? Or perhaps, you want to spice up your cardio with an effective SkiErg workout that offers greater results with lesser activity? Every fitness enthusiast has a unique goal for embracing the SkiErg machine.
Some want to use this powerful calorie crusher to shred their fat and build sustainable muscles. Others aim to find the right SkiErg technique to elevate their strength-training routine with power-inducing movements. Designed to mimic the movements of Nordic skiing, the SkiErg is much similar to a vertical rower.
This simplistic machine builds momentum with movements mimicking the use of ski poles to glide along the slopes. If you're familiar with the functions of a rower, you will find the SkiErg an excellent addition to your gym routine. Read on to learn everything you need to know about how a SkiErg workout can help tone your body and muscles.
What Is Skierg Workout?
Designed to make Nordic skiing accessible to all without traveling all the way to Norway, SkiErg offers grueling and rewarding workouts. It is inspired by cross-country skiing, using similar movements that develop muscles along the arms, core, and legs. This ski machine workout is ideal for classic alternating arm workouts and double pole techniques.
This stationary machine features handles above the head, with a flywheel attached to the bottom. The flywheel, a circular component, maintains airflow to generate and boost resistance. There's a damper attached to the flywheel to adjust the airflow. However, contrary to popular opinion, this lever does not increase or reduce resistance.
Resistance can be increased by increasing your pulling speed. Like a basic rowing machine, the harder you pull, the greater the machine's resistance. A SkiErg workout helps build agility, endurance, and muscles across the arms, core, and legs with smooth, repetitive movements.
The SkiErg technique stands out with its ability to utilize all muscle groups in the body, including the glutes, lats, hamstrings, and triceps. This workout can help you warm up your body before an action-packed cardio session. Or you can incorporate a SkiErg workout in between your cardio exercises to fire up the hamstrings, glutes, and lats.
How to Use the Skierg Techniques?
You begin by facing the SkiErg, with your body upright and feet extended a hip-width apart. Raise your arms upwards and hold the handles with your palms facing inward. Now, slightly bend the knees, tighten your core, and hinge the hips. Pull your hands down gently, pushing through your glutes.
Keep pulling the handles downward in a smooth, continuous motion without bending your arm. Keep pulling till your arms swing past your thighs and back. Switch your body back into a standing position, tighten your glutes, and extend your hips forward with a thrust. You can start again by raising your arm upwards and pulling the handles down.
This is the basic SkiErg technique to familiarize yourself with the machine. But once you make it a part of your daily cardio routine, you can experiment with a multitude of variations.
Here are some techniques to build maximum endurance, power, and strength with a SkiErg workout:
1. Crossfit Skierg Workout
The hardest CrossFit workouts always demand the simplest of movements, building up tension with repetition and strength training. You can customize this workout based on your experience level, physical fitness, and training needs.
This Crossfit SkiErg workout involves:
30 seconds skiing
30 seconds Rest
5-20 repetitions
Beginners can perform 5-10 repetitions of this workout, while seasoned athletes might want to increase the duration to 1 minute. If this 30-second skiing technique seems less stimulating, switch to 40 seconds on 20 seconds off workout.
2. 40 Seconds Hard on 20 Seconds Easy
Here's a tougher variation of a 40 seconds on 20 seconds off workout, combining grueling exercise with resting periods. Get started with 10 sets of 40-second hard and 20-seconds easy, followed by a 3-minute break.
The routine involves:
40-second hard movement
20-second easy movement
A 3-minute break after 10 sets
A second set of 10
A 3-minute break
Two sets are considered ideal for beginners, but you can add another one if you feel good and want to continue.
3. Skierg Pyramid
One of the best Ski Erg workouts to build agility and strength, the Pyramid demands equal movement and rest.
You need to:
Start with a 1-minute hard movement
Rest for 1-minute
Ski hard for 2 minutes
Rest for 2-minute
Hard workout for 3 minutes
3-minute rest
4-minute skiing
Rest for 4 minutes
This workout has a simple formula: 1-2-3-4-3-2-1, pairing exercises with equal rest durations.
4. Increase the Intensity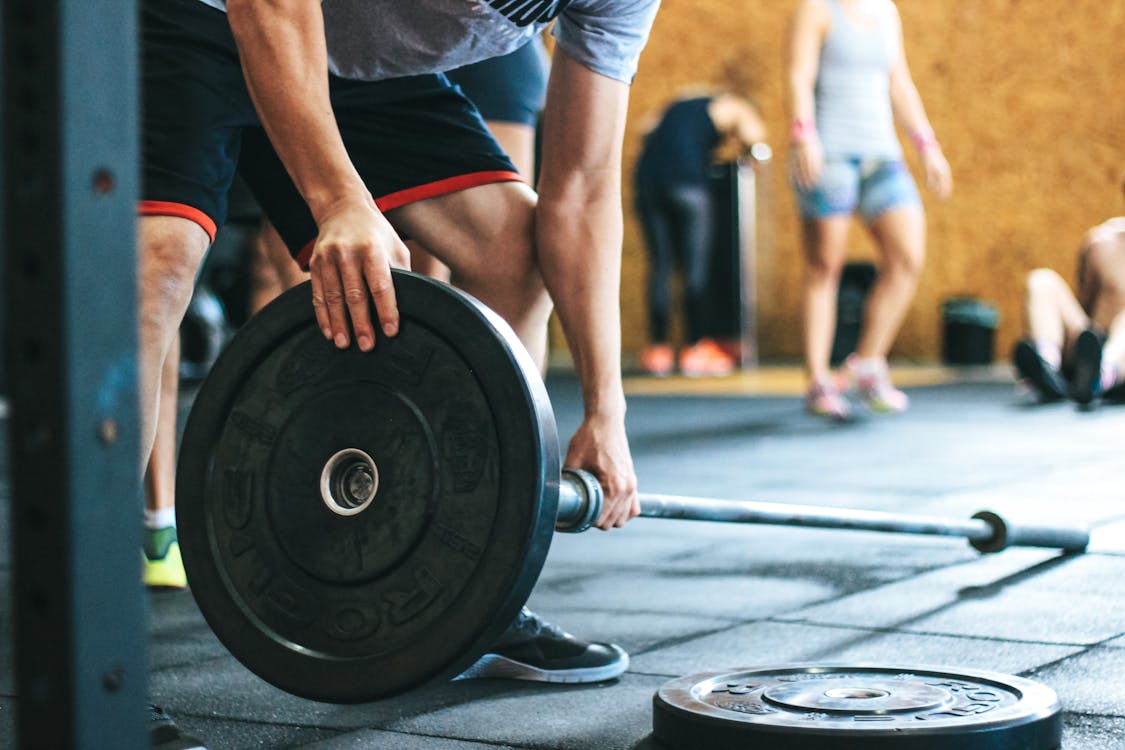 Suppose 20 seconds on 10 seconds off hard workouts aren't aligning with your goals after weeks of repetition. In that case, consider boosting the intensity while increasing the hard movement to 35-40 seconds. You can also reduce the resting period by 25 or 20 seconds.
Here's what you can do:
Start skiing at the speed of 2:30-min/500-meter
Increase the number of repetitions (15 rounds or more)
3-5-minute rest
If you're increasing your speed and repetitions, giving your body longer resting periods is wise to prevent muscle tears.
5. 3-minute High-intensity Skiing
If you're wondering how to use SkiErg to boost lung performance and speed, this workout will do wonders for your fitness goals. It focuses on 3-minute high-intensity workouts followed by 2 minutes of low-intensity movement.
Here's the routine:
Start a 3-minute workout and gradually increase your intensity
Switch to easy skiing movements for 2 minutes
Switch back to high-intensity skiing for 3 minutes, maintaining a fast speed
2-minute rest
Perform 10 repetitions and focus on gradually boosting your intensity and speed
Athletes can perform more repetitions if they like. It's wise to focus on boosting your speed instead of performing more repetitions.
6. Set of High-intensity 12 Repetitions
Suppose you want to elevate your 8 x 8 workout with a powerful, high-intensity routine. In that case, consider challenging your body with a 2 x 12-minute session. Be sure to warm up before starting this workout because it will demand more muscle power with higher-intensity movements.
The workout involves:
1st set of 12 repetitions of 20-second easy movement and 40-second hard pulling
Take a 2-minute break
2nd set of 12 repetitions of 40-second hard movement and 20-second easy
Take rest as needed
It's wise to take a 10 minute rest between sets if you intend to increase the intensity and repetitions.
7. Sawtooth Crossfit Workout
An immensely gratifying 32-minute workout that combines a result-oriented sawtooth Crossfit session with SkiErg's repetitive movements. For best results, you need to perform 8 repetitions with 4-minute intervals
The 4-minute workout looks like this:
Start with 2 minutes of easy movement
Switch to 1 minute of moderate intensity
Switch to 1 minute of hard movement
Start another 4-minute cycle without resting
The Skierg muscles worked in this workout include quads, hamstrings, glutes, hip flexors, abdominals, calves, shins, and back extensors.
8. 5 Repetitions of 1000m
A great SkiErg workout that begins with an easy pace and builds intensity gradually.
You need to:
Start your 1000m ski with a comfortable, smooth speed
Take a 2-3-minute rest
For the next 1000m, boost your intensity and speed
Perform 3-5 repetitions
9. 4-3-2-1 and 1-2-3-4
This 10-minute workout starts by warming up your core, leading you from high-intensity movements to low-intensity motions, and cooling down.
You have to:
Start with a 4-minute low-intensity warm-up
Increase your effort and pace for 3 minutes
2-minute low-intensity movement
1-minute of the highest speed and intensity
2-minute rest
1-minute hard effort
2-minute moderate intensity
3-minute high-intensity movement
A 4-minute easy movement to cool down
10. Combining Skierg with Squats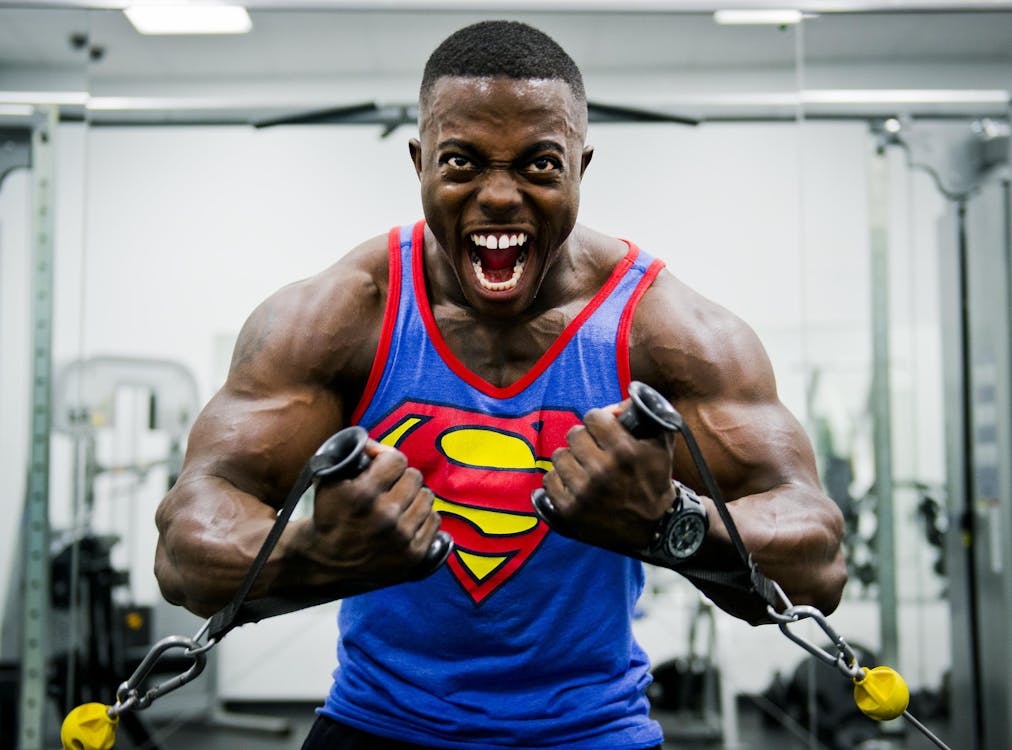 Here's a power-packed combo of squats and 20 repetitions of a 200m SkiErg workout. You can alternate it with any exercise you prefer, but goblet squats are highly recommended for cardio training and endurance.
Begin with 200m skiing
Step off the SkiErg and perform 20 repetitions of squats
Return to SkiErg to ski 200m
Repeat 19 times
Use the SkiErg monitor to build a customized workout with 200m intervals and a rest period for your squats.
Benefits of SkiErg Workouts
SkiErg workouts are highly beneficial in boosting agility, endurance, cardio strength, muscular strength, and overall strength.
Some compelling benefits of ski erg workouts include:
Enhanced muscle endurance and strength
Less fatigue for the body and central nervous system (CNS)
Full-body workout combining aerobic, cardio, and strength training
Ideal for building cardiovascular rhythm and relaxing the body simultaneously
Supports healthy blood circulation
Enhances lung capacity and performance to boost stamina
Tightening the core to build upper-body strength
Bottom Line
Embracing a SkiErg workout is a masterful strategy to overcome the impasse hampering your fitness routine. It's common for athletes and fitness enthusiasts to encounter roadblocks because of mundane and repetitive workouts.
Incorporating the right SkiErg technique, even if it's a 10-second workout, will help you spice things up and get amazing results. The SkiErg will help you transform your body and agility if you're training for high-altitude trekking or skiing. It's also a powerful fat shredder, allowing you to sculpt your body with less effort and more efficiency.
FAQs
What Muscles Does the Ski Erg Work?
The SkiErg is ideal for toning multiple muscle groups across the body, including the shoulders, abdominals, glutes, hamstrings, calves, lats, and shins.
What Is the Skierg Machine Good For?
The SkiErg supports a full-body workout, unlike most cardio machines focusing only on lower-body muscles. It helps you work all major muscles across the body, tightening your core and boosting endurance and strength.
Can You Build Muscle with Skierg?
Yes. SkiErge helps build muscular strength, but this endeavor demands high-intensity workouts.